Everything you need to know in English ...
About me and Marisa Peer ...
YOU ARE ALWAYS ONE DECISION AWAY FROM A TOTALLY DIFFERENT LIFE!
"To live is the rarest thing in the world. Most people exist, that is all!" (Oscar Wilde)
"The two sessions I have had were revealing, emotional and have helped me to further develop a great deal. For the first session, I came without any expectations and was amazed about the intensity of that experience and the achieved result. I now feel closer to myself and fully grounded. Thank you!" (Luisa)
"I have had two sessions with Betsy. The first time I came to have my panic attacks fixed. After that session they were gone, I never had another one. The second time round the issue was relationships. That was only recently, but I can already tell that things are developing nicely. I am a different person when around men and can see that I also get different responses. That feels awesome and I am convinced that this will be positive for myself and my next relationsship." (Mathilda M.)
"I had the opportunity to receive Rapid Transformational Therapy from Bettina McDowell. The aim was to help me relieve persistent coccyx pain I had for more than 20 years. The pain was a result of the complicated birth of my son. The pain was always there, sometimes less noticeable and at other times very aggressive and unbearable. I have struggled for years to sit without feeling sharp jolting pain and trips in a car or airplane were always a massive discomfort. I have had an MRI scan and been told that I have to learn to live with it or to have surgery, without any guarantee of success. I was amazed at Betsy's compassion, her ability to make me feel comfortable and her skill as an RTT therapist. In the process of the session, she managed to find the root cause of my coccyx pain and helped me gain understanding of the limiting beliefs I have created in my childhood years. Through her expertise as an RTT therapist Betsy installed new, empowering, better serving beliefs and made me feel amazing and full of energy. One day post session I had no pain, I could sit for long periods of time without discomfort and felt wonderful. Now, two weeks after the session the general level of pain has flattened and I cannot believe the transformation that has taken place. I would highly recommend Betsy as an RTT therapist as she delivers results and has managed to reduce my persistent coccyx pain. Thank you, Betsy."
(S. Stamboly)
YOU HAD A PURPOSE BEFORE ANYONE HAD AN OPINION!
"I did a session with Betsy on the fact that I am super emotional and sensitive. Betsy was really kind, listened carefully and explained really well how the session would go. It was a great session, I went back to scenes that surprised me, at first I could not see the link, but when we looked at the whole picture it became clear and I got to really to understand and realize where this sensitivity has come from, which was a big step. Betsy then did a great job of transformation and I can feel that this initiated a shift in me. I can recommend Betsy for her fantastic work." (Anne E.)
"I was very upset as the scenes had my mum in them and when you asked me to let go I was letting go of her. I do feel like I have a clearer mind now and find it easier to focus on a task I have chosen to do. When I was on the train home back to ... I felt very over-whelmed and very confused about my whole life but once I got home and saw my husband and daughters I felt very happy and completely in love with them all. Even my house looked brighter and it was like falling in love again. I believe I needed to let go of the tears as I had not cried since I lost my mum 3 years ago but before that I thought I was coping well. I guess I was, but felt better after crying." (Claire L., Manchester)
"I received an excellent RTT session with Betsy. She is very professional and was able to allow me to understand the origin of my issue and to let it go. So liberating. I was really impressed with the session and would definitely recommend Betsy as an Rapid Transformational Therapist. Thank you, Betsy."
(Fiona, Tayside, Scotland)
You only live once, but if you do it right, once is enough!
"While I was setting up my online business, Betsy helped me look at my fear of being judged. This issue really bothered me so much. I wanted to move forward but felt stuck despite of having all certifications and some very good testimonials. I turned to Betsy who has been an amazing therapist and has helped me to understand the very root cause of this fear of being visibile and then potentially being judged. During the session I realized that I was holding on to some beliefs from when I was a child. Betsy re-wired my beliefs during an amazing therapy session and with a personal recording she sent me afterwards. Betsy dealt with my challenge very emphatically and provided me with much more specific help than I could ever have asked for. Since the session, I have been listening to the recording and step by step everything has changed. I can set healthier boundaries now and being visible and judged is okay. I can strongly recommend Betsy.
(Ari Negrin, Italy)
"Betsy and I have trained closely together and I am very impressed with the personal qualities that she has. She is a very considerate, conscientious, kind and sensitive person. Along with this she is extremely intuitive, intelligent, insightful and has a very pure drive to empower the clients she works with. I get the sense that being a RTT Therapist is perfectly suited to Betsy's skills, qualities and values as a person. Due to her passion for RTT and helping people I am confident she will continue to excel in this field and due to my confidence in her abilities I would happily recommend clients to her." (Joe Isaacs, UK)
And when will you call me for your discovery call and appointment? ...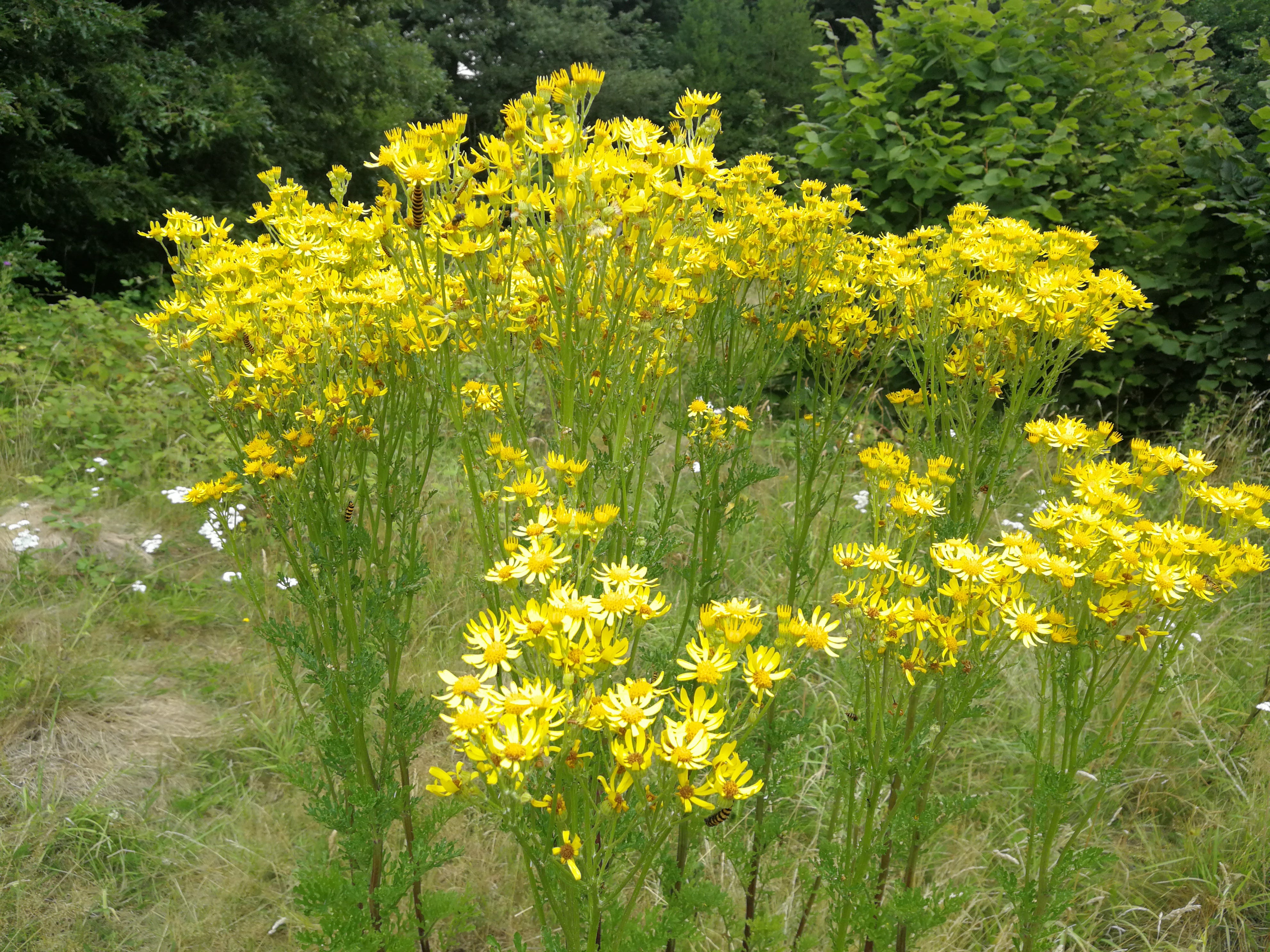 The awards Marisa Peer and RTT "Rapid Transformational Therapy" have won ...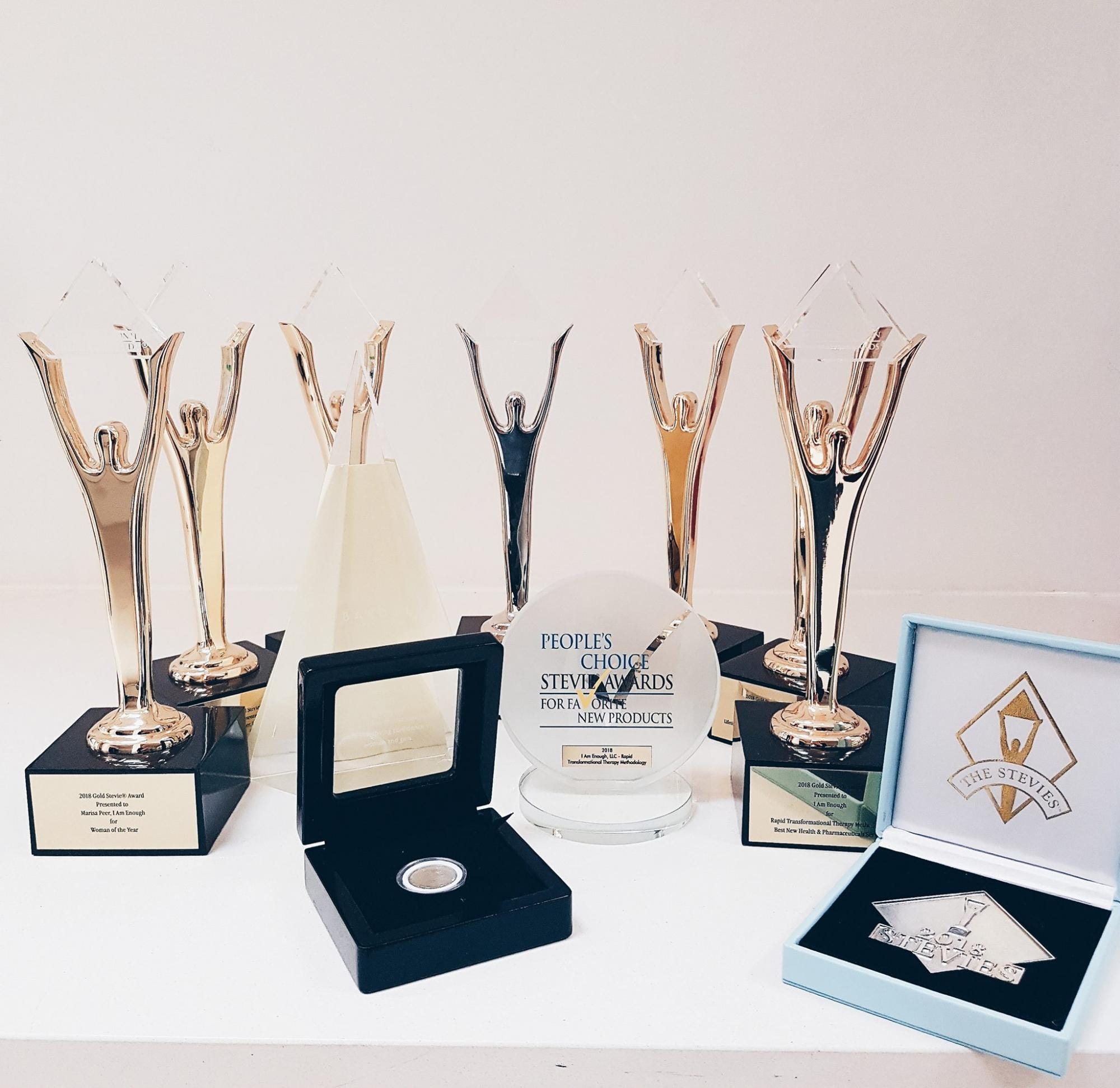 Please find below the most common and frequently asked questions. If you have a specific question please do not hesitate to contact me!
How long is an RTT session?
A session is between 90 and 120 minutes long.
Do I have to come to your practice for a session?
No, I also offer online sessions via zoom.
Can children be treated?
Yes, children from the age of 3 can be treated.
YOU ARE ENOUGH! YOU ARE LOVEABLE! TAKE A DEEP BREATH AND KEEP ON GOING!
Can I book RTT sessions in other languages?
Yes! I myself offer sessions in German and English. For other languages I have a network. Therapists in my personal network offer sessions in French, Turkish, Finnish and Bulgarian. I can also provide contact details of RTT therapists that offer sessions in further languages.
How much time should elapse between the treatments of different issues?
After a session you will receive a personal recording that you should listen to for 21 days. It may take up to six weeks to really feel the difference. So the answer to this question is between three and six weeks. Better six weeks.
Can I tackle more than one issue during one RTT session?
You should only ever go for one issue. You will then probably wish to start with the one that is really bothering you. Some issues can be merged.
But if you tried to combine a variety of issues your brain would log onto just one and you would not be able to decide which one. Your brain would make that choice.
LIFE IS WHAT HAPPENS TO US WHILE WE ARE MAKING OTHER PLANS!
How much does an RTT session cost?
The costs for a treatment depend on the kind of issue and the severity. I offer different packages and additional sessions at a reduced price. With issues like depression, weight reduction and eating disorders I normally ask the client to book three sessions which cost less than booking three seperate sessions. I prefer to discuss the details during a telephone call.
Will one RTT session be sufficient to dissolve my issue?
Some issues can be dissolved in one session, others will need up to three sessions. This very much depends on the severity of the issue. Something like travel sickness / motion sickness may just need one session, whereas a depression, weight reduction or an eating disorder will need up to three sessions.
I suffer from a depression. How can you help me?
In order to treat a depression I normally ask the client to book three sessionss. This means that for a period of approximately three months you will come into my practice. I will basically treat you like all my other clients with the slight difference that we will check whether you are following your heart's desire and how you communicate with yourself.
"EVERYTHING YOU CAN IMAGINE IS REAL!" (PABLO PICASSO)
How many RTT sessions will it take for me to get my weight issue under control?
All issues that have got to do with diet, dieting and eating habits can have more than just one root cause. Therefore I prefer to offer the package which contains three sessions. You will come to my practice three times over a period of approximately three months. After that we can do a six or twelve months coaching.


How will and how can I change?
Depending on who you are and what kind of issue you have you will notice an immediate change, an accumulative change or you will look back after three or a few more weeks and then realize the change(s).
Can I be hypnotized?
Anybody and indeed everybody can be hypnotized. You can daydream or you can drive your car to e.g. work and get there without really knowing how you got there. This is due to the state that we call trance and hypnosis is nothing else.
"Life is not about finding yourself! It is about creating yourself!" (G. B. Shaw)
What can I do to prepare myself for a session?
I will provide you with a priming recording which will help you to relaxe and will prepare you for the induction. You should, if at all possible, listen to this on a daily basis for a week. The best preparation, however, is to trust the process, be prepared for change and to embrace it when it comes.
Does RTT help in any case?
Over the last couple of years, RTT has won a number of awards. Amongst those was one that honoured RTT because it has helped so many young people overcome depression. Marisa Peer, who has developed RTT, has been named Britain's best therapists more than once. Having said this, I cannot promise that the desired results will occur.
Where is the difference between RTT and other kinds of hypnotherapy?
Hypnotherapy as such uses induction, convincers and suggestions. RTT on the other hand uses induction plus deepeners, interventions, reframe and transformation. The concepts are different and this difference becomes evident when we look at the results. !
"If you don't know where you're going, any road'll take you there!" (George Harrison)
Is RTT safe?
Yes. I will be using techniques and a routine which can be compared to deep relaxation or meditation and is absolutely safe.
Will I be under your control?
No, you will be "awake" and in charge during the whole session. You will not do anything which is against your will.
Will I be asleep?
No, you will be awake and aware of everything that is going on during the session. You may not feel hypnotized!
"YOU CANNOT FIND PEACE BY AVOIDING LIFE!" (MICHAEL CUNNIGHAM)
Please note: The RTT sessions are not covered by health insurance. I accept pre-payment (bank transfer or paypal) or cash payment before the session. The price for sessions in my practice and via zoom are identical.